Solar OS
&copy &nbsp Copyright 2004,2021 Bogdan Valentin Ontanu. All rights reserved.
---
Solar OS is my Operating System project:
New, written from scratch
Realtime
Fast and Lean
Modern and GUI based
Simple, Small and Efficient
Full features and total control
Desktop, Mobile and Embedded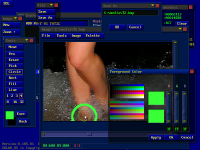 ---
All terms that may be trademarks or copyrighted are the property of their respective owners and are hereby acknowledged.